Warriors: A Vision of Shadows #5: River of Fire
- Erin Hunter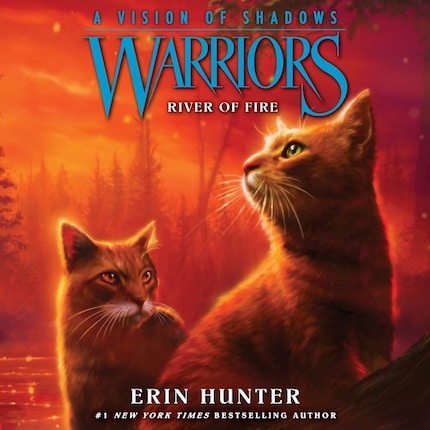 Trama del libro
Erin Hunter's #1 bestselling Warriors series continues in A Vision of Shadows #5: River of Fire.

StarClan's prophecy has been fulfilled, and the long-lost SkyClan has returned to its rightful place among the other four warrior Clans. Many cats believe the danger is past. But after moons of division and strife, ShadowClan is in danger of falling apart forever....

Full of epic adventure and thrilling intrigue, this fifth Warriors series is the perfect introduction for readers new to the Warriors world—while for dedicated fans, it's a long-awaited return to the era of Bramblestar's ThunderClan, after the events of Omen of the Stars.