Theft of the Master
- Edwin Alexander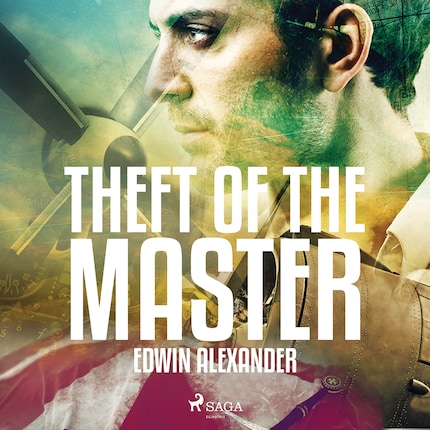 Trama del libro
"Theft of the Master" aims to appeal to the reader seeking more from a novel than a good read. This is an intricate web of stories speckled with an assortment of finely described characters spanning different historical periods and continents. The story moves along at a terrific rate and entices the reader to discover how the circle will be completed. This is the story of an ancient religious icon pilfered at the end of WWII and its consequences for a family and a nation. "Theft of the Master" has all the ingredients of a top class thriller!

Veit Stoss, one of Europe's greatest sculptors was commissioned by Henry Schenk to sculpt a wood carving of Christ, seated preaching the Sermon on the Mount. The carving was completed in 1493 and presented as a national icon at Estonia's Tallinn Church of the Holy Ghost.

The story is based on historical events involving Hitler's transporting valuable cultural artifacts to Germany during World War II. "Theft of the Master" is a fictional account of Estonia's wood carving of "The Christ." In a complex transaction involving a purchase an inventory of artifacts by the Templars, a secret society, this work of art was stolen and becomes the central plot of the story. The book is filled with unexpected surprises and plot twists involving smuggling, murder, and intrigue.

Private Investigator, Al Hersey, is hired by Peter Gilchrist to find the murderer of his daughter, Meg, who was found, drowned in the waters off Half Moon Bay, near San Francisco. The assignment takes Al on a dangerous quest for answers from San Francisco, to Estonia, Paraguay, Sweden, and New York.

"From the first paragraph of the first chapter the reader is drawn into this fast-paced drama, 'Theft of the Master'."

"Edwin Alexander has created an intricate story with a complex plot."

"Alexander is an incredibly gifted author. He puts into his characters, a depth of feeling, a glimpse into their obsessions, and those identifiable physical characteristics which make them genuine and believable. His detailed descriptions include, 'a rumbling voice, a voice that rattled the walls,' and 'Tiny's tall, thin face was overdue a retread but the eyes were sharp and inquisitorial, sharpened by half a lifetime of scrutinizing doubtful people, potentially libelous stories and overenthusiastic expense claims'."

"I became so intrigued by Alexander's vivid descriptions that I found myself visiting the picturesque websites of Half Moon Bay's shoreline, the Holiday Inn's lobby in San Francisco's China town, the dinning room of Neptune's Palace at the Wharf, the archaic St. Olaf's Church in Tallinn, Estonia, and the Mennonite Colony in Chaco, Paraguay. Much of the plot is carried by the dialog making 'Theft of the Master' a natural for movie and television adaptation. Edwin Alexander has masterfully crafted a tale of international intrigue, murder, suspense, drama, and deduction."