The Turning
- Emily Whitman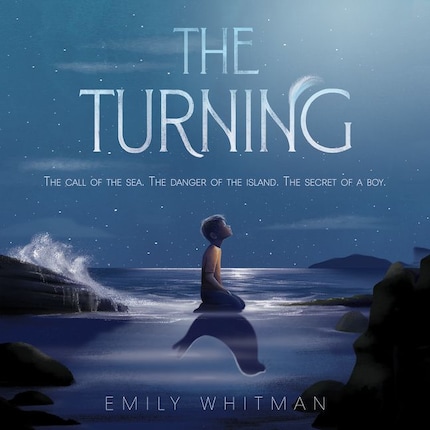 Trama del libro
Does he belong to the land or to the sea?

Readers who loved Kelly Barnhill's The Girl Who Drank the Moon and Pam Muñoz Ryan's Echo will be transported to the place where the water and land meet in this exquisitely crafted coming-of-age tale about a selkie boy.

Aran has never truly fit in with his selkie clan. He was born in his human form, without a pelt to transform him into a sleek, strong seal. Each day he waits, left behind while his selkie family explores the deep ocean. What if his pelt never comes? Does the Moon even see him? Is he putting his clan at risk?

When his mother undertakes a journey to the far north to seek help, Aran is left in the care of a reclusive human woman on remote Spindle Island. Life on land is full of more wonders—and more dangers—than Aran could have ever imagined. Soon Aran will be forced to decide: will he fight for his place on land, or return to his home in the sea?