The Cemetery Boys
- Heather Brewer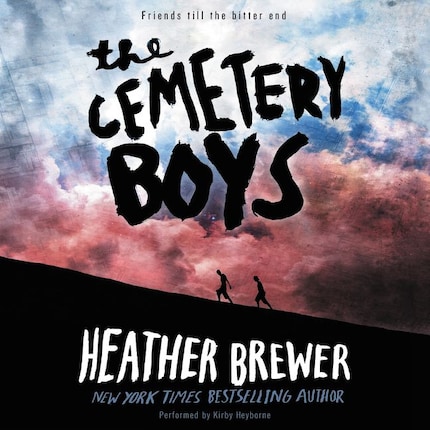 Trama del libro
Part Hitchcock, part Hinton, this first-ever stand-alone novel from Heather Brewer, New York Times bestselling author of the acclaimed Chronicles of Vladimir Tod series, uses classic horror elements to tell a darkly funny coming-of-age story about the dangerous power of belief and the cost of blind loyalty that Kirkus Reviews called "a slick, spooky, chilling mystery."

When Stephen's dad says they're moving, Stephen knows it's pointless to argue. They're broke from paying Mom's hospital bills, and now the only option left is to live with Stephen's grandmother in Spencer, a backward small town that's like something out of The Twilight Zone. Population: 814.

Stephen's summer starts looking up when he meets punk girl Cara and her charismatic twin brother, Devon. With Cara, he feels safe and understood—and yeah, okay, she's totally hot. In Devon and his group, he sees a chance at making real friends. Only, as the summer presses on, and harmless nights hanging out in the cemetery take a darker turn, Stephen starts to suspect that Devon is less a friend than a leader. And he might be leading them to a very sinister end. . . .