Small Changes
A Rules-Free Guide to Add More Plant-Based Foods, Peace and Power to Your Life
- Alicia Witt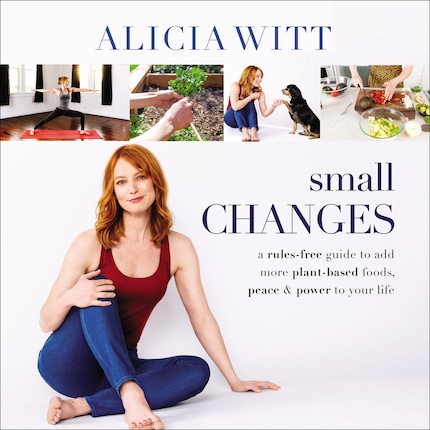 Trama del libro
Ditch the labels and embrace positive, healthy practices for eating, exercising, and living an authentic life--your way!

You don't have to overhaul your whole life to be healthier and happier--every small change can make a big difference.

Deciding to improve your health, your consciousness, and the world can seem so overwhelming that you don't know where to begin. When you head down one path, you might face criticism for "not doing it right" or "not following the rules."

Sometimes, all you need to do is make a few small changes to chart your course to a healthier life that's authentically you.

Author and actor Alicia Witt isn't here to dole out lists of dos and don'ts, but she is here to show how adopting the "small changes philosophy" allows you to find balance, eat healthier, and feel better physically and emotionally. She also invites you into her adventurous life, both on and off the set, in stories infused with candor and humor.

In Small Changes, Alicia helps you learn how to:

Incorporate more plant-based foods into your daily meals (38 easy recipes included!)Make lifestyle changes to better care for your body, community, and environmentCare for your mind, spirit, and soulEngage in a short, simple exercise routine to keep yourself strong and fitRegardless of what you want to improve, Small Changes will help you find your way and teach you how small changes can usher in larger changes--and transform your life.