On Thin Ice (Unabridged)
- Michael Northrop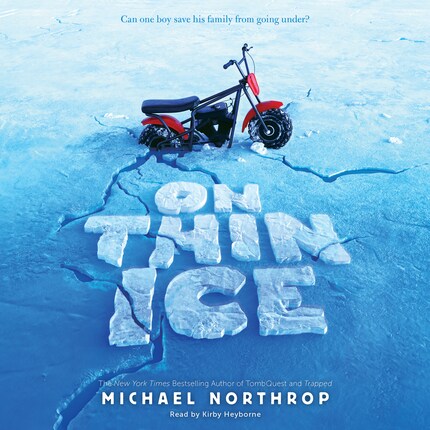 Trama del libro
New York Times bestselling author Michael Northrop captures the middle-school experience -- from the hurt to the hope -- in this powerful story of creativity in the face of cruelty.
Life for 12-year-old Ked Eakins isn't easy. The school bully is after him, a lump on his back makes him a social outcast, and his dad has gambled away their rent money.
Though it seems like he should just give up, Ked determines it's time to take his life back. He hatches a scheme to make enough money to save their home: He's going to rebuild an old motor bike and sell it at a profit. But the plan is a gamble of his own, and what seemed like a good idea quickly lands him in deeper trouble.
Ked has his determination and creativity, however, and the school's Maker Space provides him with a place to build. Can Ked and the other Makers save his family from going under?
This underdog tale about a unique middle schooler is Michael Northrop at his gritty, gripping, unflinching best. It is a powerful portrait of a failing factory town and the families who are being dragged down with it. Ultimately, On Thin Ice is about daring to create when your whole world is crumbling.
© 2019 Scholastic Inc. (Audiolibro)
© 2019 Michael Northrop (Audiolibro)