Hothouse Flower
- Lucinda Riley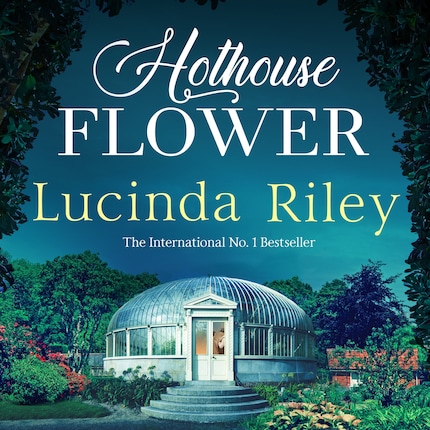 Riepilogo
From the author of the bestselling Seven Sisters series, Lucinda Riley's Hothouse Flower is a moving story of love, heartbreak and, above all, hope.

Georgian mansion Wharton Park was a place of childhood solace for Julia Forrester, spending summers in the Norfolk countryside with her beloved grandfather. So after tragedy strikes, she finds herself seeking comfort at Wharton and the allure of its hothouse, once home to exotic flowers from all corners of the globe but now lying abandoned. There she meets the new owner, the charming and magnetic Kit Crawford, whose own past is shrouded in sadness and mystery.

Julia and Kit are drawn together when he finds an old diary and it is Julia's grandmother who is able to finally shed light on Wharton Park's past. Together they reveal a century's worth of secrets and heartache that takes them back to war-torn Europe and leads Julia on a quest to the vibrant streets of Thailand. Will Julia and Kit be able to unearth the truth behind the fortunes and failures of the Crawford family?

'Thoroughly addictive storytelling with a moving, emotional heart' – Dinah Jeffries, author of The Tea Planter's Wife

*Note to listeners - outside the UK, this book is published under the title The Orchid House.


© 2023 Macmillan Publishers International Ltd (Audiolibro)