Butterfly
From Refugee to Olympian, My Story of Rescue, Hope and Triumph
- Yusra Mardini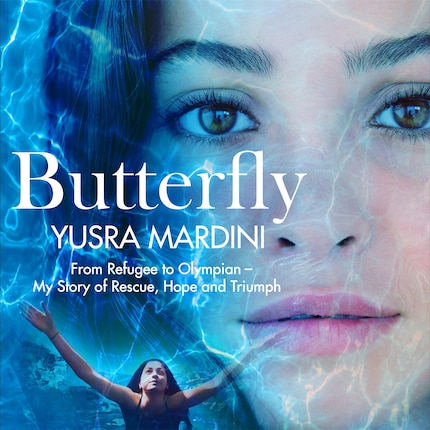 Trama del libro
"Being a refugee is not a choice. Our choice is to die at home or risk death trying to escape." - Yusra Mardini

Yusra Mardini fled her native Syria to the Turkish coast in 2015 and boarded a small dinghy full of refugees bound for Greece. When the small and overcrowded boat's engine cut out, it began to sink. Yusra, her sister and two others took to the water, pushing the boat for three and a half hours in open water until they eventually landed on Lesbos, saving the lives of the passengers aboard.

Butterfly is the story of that remarkable woman, whose journey started in a war-torn suburb of Damascus and took her through Europe to Berlin and from there to the 2016 Olympic Games in Rio de Janeiro.

Yusra Mardini is an athlete, one of People magazine's twenty-five women changing the world, a UNHCR Goodwill Ambassador and one of Time Magazine's thirty most influential teens of 2016.