Boundaries with Kids
How Healthy Choices Grow Healthy Children
- Henry Cloud, John Townsend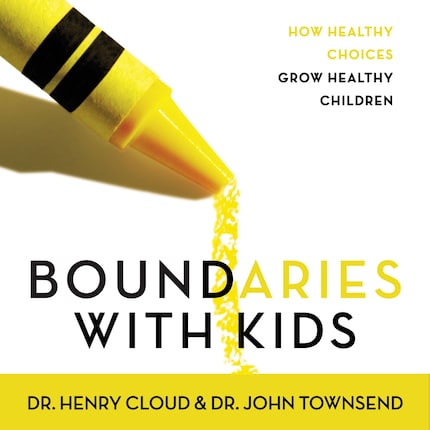 Trama del libro
Yes, you can say no to your child and still be a loving parent. Discover how setting biblical boundaries can make your parenting better today!

Join Drs. Henry Cloud and John Townsend, authors of the New York Times bestseller Boundaries, as they share the research and guidance you need to raise your kids to take responsibility for their actions, attitudes, and emotions. What Boundaries has done for adult relationships, Boundaries with Kids will do for you and your family.

Using biblically backed principles, including respect, stewardship, and self-control, Drs. Cloud and Townsend share the lessons they've learned firsthand after decades of working with families across the country. The tools and support they provide in Boundaries with Kids will change the way you view healthy boundaries, no matter where you are in your parenting journey.

With wisdom and empathy, they take you through the ins and outs of instilling the kind of character in your children that will help them lead balanced, productive, and fulfilling adult lives. You'll learn how to:

Define appropriate boundaries and consequences for your kidsSet limits and still be a loving parentBring balance to an out-of-control family lifeApply the ten laws of boundaries to your parentingUnderstand the six steps to implementing boundaries in your homeDon't forget to check out the Boundaries family collection of books and workbooks dedicated to key areas of your life, including dating, marriage, raising teenagers, and leadership.
© 1998 Henry Cloud and John Townsend (Audiolibro)